Best Outsourced Web Design & Development Company
Outsourcing is a business term and it means a company hires another company or an individual to perform their tasks, operations or services. The outside company is the third-party provider who actually does the job for the company who has hired them.
White Label Web Design Outsourcing Company
Companies often consider outsourcing as a reasonable way of getting projects done within their requirements. A company that decides to outsource depends on their third party providers which they can trust. So have you ever thought of your outsourcing web design & web development projects?
If you don't have any idea how outsourcing will make you benefited then you will be glad to know that more than 500 top listed companies have chosen outsourcing as their trusted web development source. And it includes some of the biggest tech companies like Apple, Microsoft, IBM and more. And more specifically, they outsource IT related projects.
That proves that it is wise to your outsource web design & development projects if you can find a good deal. And it will be wiser for you if you are a startup company. Because there are many things to consider when you are a startup company and many additional costs comes in. The cost of hiring several employees at a same time, cost of office space and other necessary expenses can be very difficult for you at the beginning.
In that case you can benefit greatly from outsourcing if you're planning a startup. Well of course there are pros and cons of every single thing, so you should always take your time and look for the best outsourcing option.
So let's know why to choose outsourcing as your web development source.
Outsourced Web Design To Save Time
It's very normal that you would like to save as much time as possible and would like to get handed over your project within a less time. Hiring a new employee takes both time and effort. First you have to post the job circular, then the interested candidates will send you the CVs and you will need to go through all of the CVs to select the perfect match. Then the interview process takes place to select the employees. That's a time killer and also it requires much effort to go through all of these processes to hire an employee. Maybe it can take days or even weeks to go through all of these processes.
After hiring the employee it requires much time to understand the working environment and work pattern. But if you Outsourced Web Design& development project, it will only take two to three days to get your project started. You will just have to discuss the project details and explain your expectation to the outsourcer and the development process of your project will get started that quickly.
Not only that, but most of the developers who are involved in outsourcing works round the clock and doesn't really maintains a fix working time unlike the fixed working time of an office employee.
The outsourcing will give you the main benefit of saving your time. Time is one of the most important things in the development sector. With the help of outsourcing you'll get faster results for each and every projects comparing to the office employees. It will give you faster results within a short amount of time and time is the most important thing behind success. So if you hire the best outsourcing company or individual, the chance of your success increases by a lot.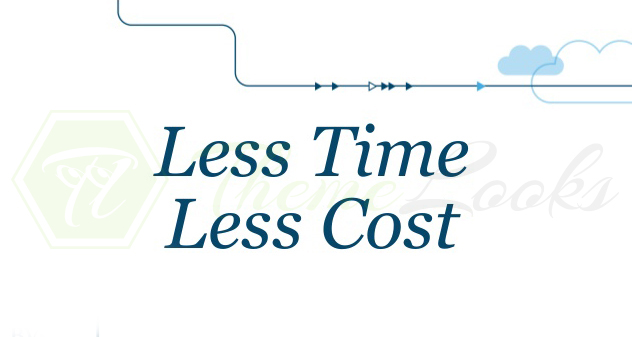 Less Development Costs
It has been already mentioned that the administrative and business operations requires a lot of expenses and it gets even more if you are a startup company.
There are many things to consider along with the salaries of the employees. Paid leaves, holidays, insurance, meals, office rent, bills and other related expenses are the things that affect your benefits.
But if you hire an Web Design outsourcing company or an outsourcing individual, all of these extra expenses will get deducted from your total investment. And these are such expenses which get increased every year.
So proper outsourcing can save a big amount of cost of yours and also it can hand you your project within a less time. Because you just need to give the one-time payment to the outsourcing company or individual and there are no more hidden costs that can hurt your benefit.
Maintaining the Standard
In the field of outsourcing you can easily find out a good outsourcing company or an outsourcing individual by just looking at their profile. You can find developers with a good rating and also completion of good amount of project. So you can be ensure that you'll get a quality work from such developers because they have completed actual projects which were of good quality of course and that's why they got high ratings.
On the other hand, if you hire employees, they may have passed the interview very smoothly but there is no guarantee that they can submit your project in time and maintaining the standard.
So the next time when you hire an outsourcing company or individual, you don't need to worry about the quality of work anymore because they are guaranteed to provide you quality work within a short period of time.
Fewer Responsibilities
If you are a startup company, it is sure that you need to maintain uncountable responsibilities which you can't even imagine. As a manager there are many responsibilities you need to handle such as monitoring your employees, maintaining the project timeline, maintenance of all the hardware, software related issues, salary management and much more.
But when you hire an Web Design outsourcing company or an individual, you are free of all these responsibilities. It will keep you free from extra stress and will make you tension free.
Here are the steps to successfully outsource your web design & development project:
Choosing What to Do:
If you are confused whether you should choose outsourcing as your design & development process then you can consider the following things:
Choose outsourcing if you are tight on your budget.
If you want your project to be handed over as soon as possible, choose outsourcing.
If you are determined to take fewer responsibilities, outsourcing will be the best for you.
Moreover, if you are lacking of efficient graphic designers for web design and experienced web developers who can write clean and error free code, then outsourcing your project is the best solution for you.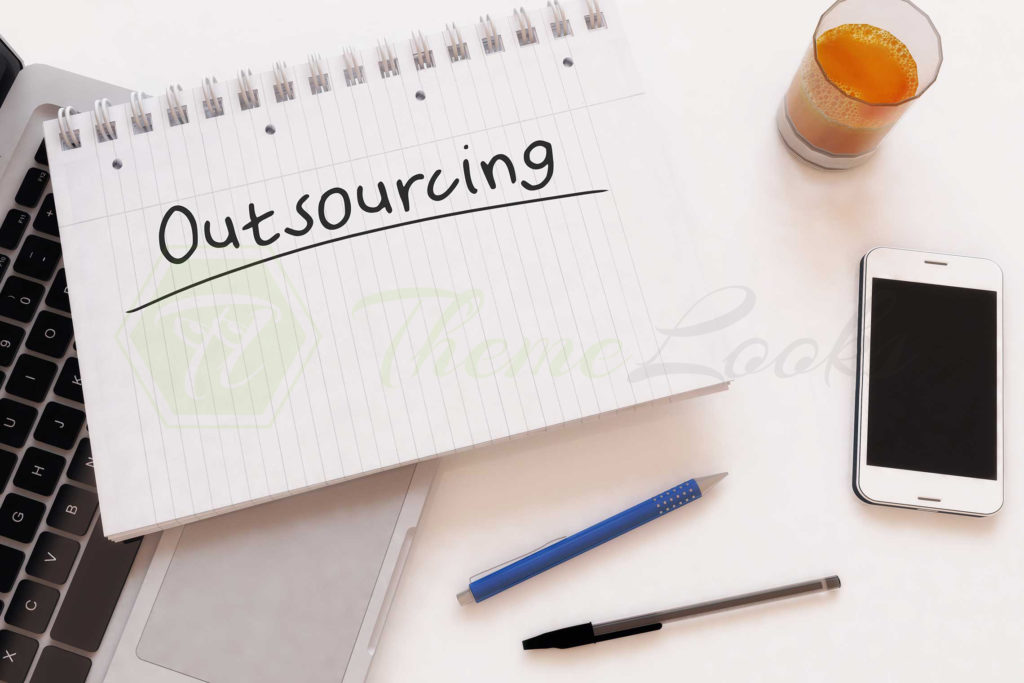 Finding the Perfect Web Design outsourcing Company
If you have decided that your web design and development process will be outsourcing, then it's time to find the perfect outsourcing company which matches all your requirements.
You can search for the best Web Development outsourcing companies in the search engines or else you can get references from other software companies about their known companies who do outsourcing projects. You can also place ads in the website or on social media platforms for quick responses.
Choosing the Company that matches you:
Now that you have found a decent number of outsourcing companies, it's time for you to specifically choose the best match for you who will be capable of fulfilling all your project requirements.
To do so, among the companies that you have shortlisted, check for their work experience. If that is fair enough next check for some of their work samples and their coding standard. If all that convinces you enough, that will be the company you should pick.
Project Handover your Outsourced Web Design 
Now that you have selected your Web Development outsourcing company, it's time for the project to be handed over. In this step first create a documentation of the entire project. Mention all the objectives, goals, targeted market and other important information of the project.
Try to stay as clearer from your side as possible. Send this documentation to them and tell if you need to remind them something more.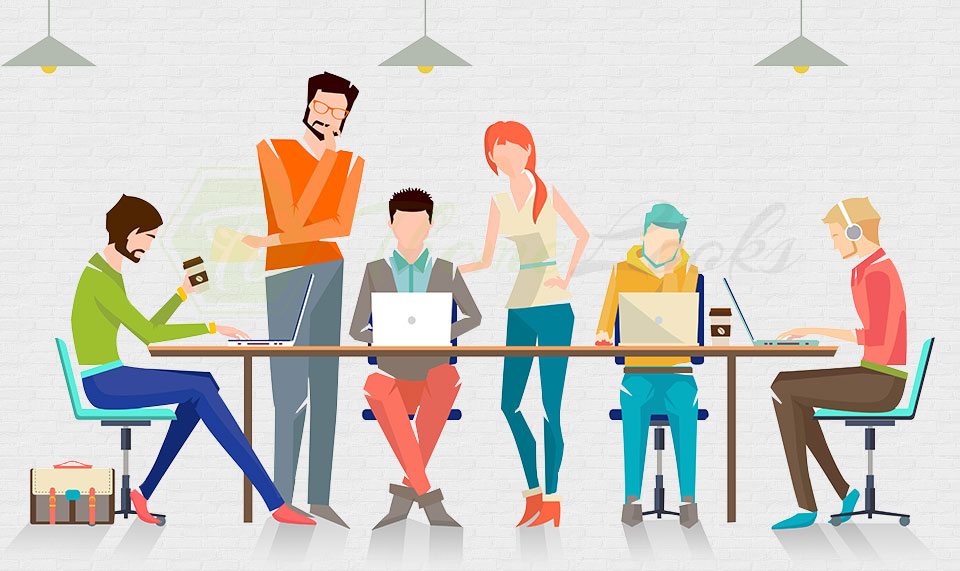 Weekly Meetings
After handing over the project to them, your duty is to monitor the ongoing progress of the project as much as possible. It is necessary to make sure that the project is going as your requirements are and also to check if there are any types of mistakes.
It is a good idea to arrange a fixed meeting weekly if possible and stay updated with the progress of the project.
Receiving the Project & Payment
After the completion of the project, the Web Development outsourcing company will provide you a sample or a beta version of your website/web application. Check for all the functionalities and see that everything is working perfectly or not. Try to search for any types of bugs.
If you find any bugs or unwanted or missing functionalities in the program, contact the vendor and ask for them to fix it. After they submits the project again, go through the same process again and look for any other problems.
If everything is ok, clear the payment of the deal only when you receive your project.
By following these steps you can get your project ready with the help of the Web Design outsourcing companies.