check out this post on "How to Create an WordPress Website in Just 6 Steps". buy before that you need to know this that Many people get the jitters when it comes to creating their own website. It's always easy to let someone else do the job. When such thoughts come to your mind, you have to remember that no one can do the job better than you can since only you know what your perfect website should be like.
At the same time, paying someone else money to do something you can perfectly accomplish on your own is a simple waste of funds. If you are brave enough to spend a few minutes reading this step-by-step guide to creating a WordPress website, you can enjoy the results in just a few hours.
WordPress is a CMS created specifically for an average user who doesn't have any experience with website building. Meanwhile, it offers many interesting options for professional website creators. No matter which one of them you are, you can benefit from the below tips and tricks. Let's take a look.
How to Create an WordPress Website in Just 6 Steps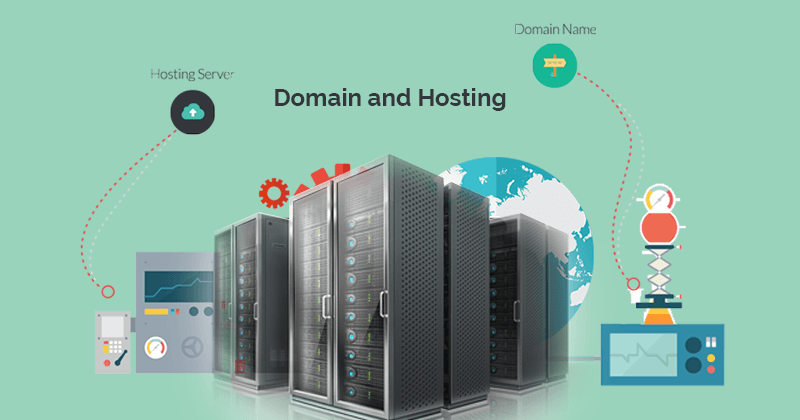 Choose Your Domain Name and Hosting
This step is the fun part. You get to choose the name for your website. While you might be tempted to come up with something complicated that seems attractive to you, there are some guidelines you should follow when choosing the perfect domain name.
Keep it as short as possible without losing the meaning. For example,upperscaleclothingforchildren.com can be replaced with elitekidsthreads
Make it easy to remember. For example, yourperfectsnorklinggear.com should be changed to snorkelingfun.com.
Make it easy to spell. Words with complicated spelling are bound to become a problem for many people, who will end up going to the wrong page.
Don't forget the brand. Marketing is the key to success so the brand nameshould be incorporated into the domain name.
Most of the time, a single service provides you with an opportunity to choose hosting and a domain name. This is a convenient option, but it's not always the safest one. If you have time, try to buy hosting and domain name from different providers. This way, if the hosting is hacked, the conmen can't steal your domain name.
Domain names and hosting are usually fairly priced. The longer you purchase them for, the lower the price is. Make sure you activate an automatic reminder, which will keep you posted about the next payment. If you forget to pay, your website will stop functioning.
If you want to protect the uniqueness of your domain name, consider buying all the top-level domains as well, such as .net, .info, and .org.
you're still searching for reliable hosting / Cheap Dedicated Server, cordially suggest UniHost2u.com . or even you are not pleased with your current host.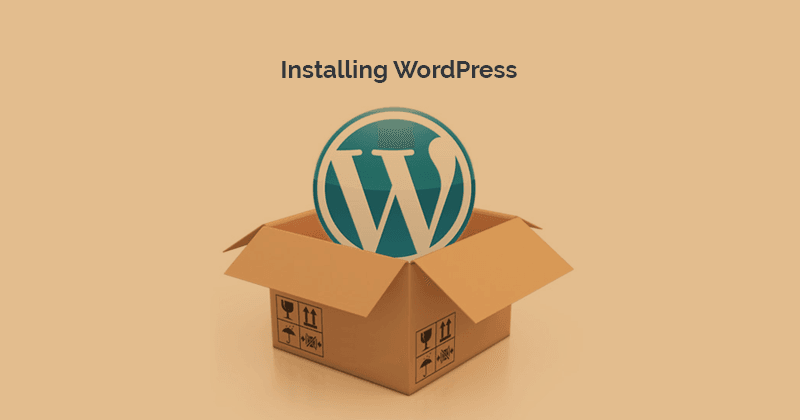 Installing WordPress
The installation is fairly easy. If you chose managed WordPress hosting (which is a costly option, not always recommended for newbies), then all you have to do is fill out a form. If you have a shared hosting (a recommended option for new website builders), then you can choose a one-click or manual installation. Both of these options are fine.
Manual installation is not complicated and allows you to choose the most suitable options. Don't be afraid of going through the manual installation. All the choice you need to make are straightforward.

Choose a Theme
When you are starting out with choosing a theme, you face a huge variety of options. Instead of getting lost and giving up, all you have to do is spend a few minutes to compartmentalize.
Since all the WordPress themes are created for the general public, it's impossible to choose the perfect option. Get ready to be dissatisfied with 10 – 15 % of the theme. This is the price you pay for the free software. A perfect theme can only be created "from scratch" by a professional website builder.
You can get your theme close to perfect by playing around with settings and installing the right plugins.  Here are a few tricks you should follow when choosing the perfect theme:
Keep it simple. Overloading your user's brain with colors and animation can do you a bad service. The simpler the theme, the easier it is to process.
The theme must be versatile enough to adjust itself to all screen sizes of all the gadgets. Mobile readiness is compulsory.
Browser compatibility. Check how the theme looks on a variety of browsers. It should be usable on all the popular browsers, including Mozilla, Google, Opera, and Explorer.Don't forget the mobile browsers as well.
Number of plugins. Plugins are what makes your theme as close to perfect as possible. Make sure your theme has all the important plugins (which we'll talk about below).
Support options. WordPress doesn't provide ideal support for any theme. Browse the internet to see if the theme you have chosen has enough information about it to help you if you mess up.
SEO-friendly. While it's not always possible for a novice website builder to evaluate the SEO-friendliness, many themes are labeled SEO-friendly. Choose those to make sure you don't have problems with marketing in the future.
Before making the final choice, go through the reviews. They can help you evaluate the pros and cons of each theme.
or Find here for Premium WordPress Themes For Your Business.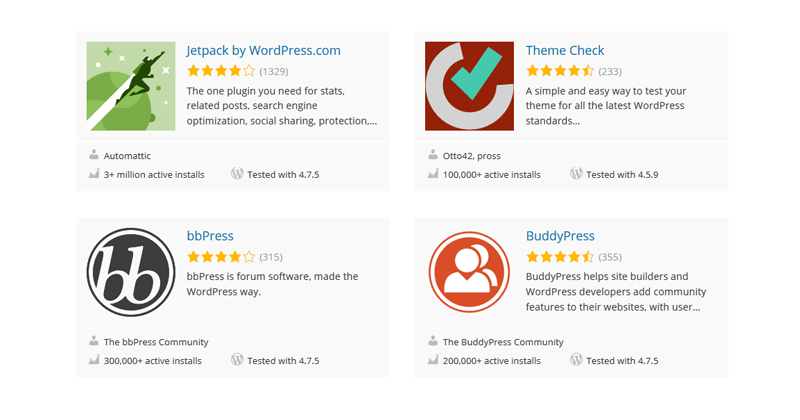 Choose the Plugins
Plugins are what makes your site unique and versatile. Here are a few simple steps to help you choose the plugins for your theme.
Use Google search
The internal WordPress search lacks quality and won't always help you find the right plugin. Enter whatever you need into Google search such as: "kids clothing store WordPress plugin" and you'll get a good list to start from.
Look At The Origin
All free WordPress plugins must come from the WordPress.org website. Don't get them from any other sites or you can end up with old and useless software or malware.
Go Through A Checklist
A high-quality plugin in should:
Be compatible to the current WordPress version.
Should be updated within the past 3 months.
Have good download numbers (when comparing two plugins, go for the most downloaded one).
Have high ratings.
Be created by reputable authors (you can check this by googling).
Have good support. Check if the answers about this plugin are regularly answered to on forums.
Have good instructions. Is there enough documentation to make the work and troubleshooting simple?
Know when to stop
The more plugins you use, the closer to perfect your theme can be. However, overdoing the number of plugins can lead to errors. Remember, not all plugins are compatible with each other.

Secure Your Website
Once you are done with themes and plugin setups, make a short review of the security issues. Most of the hackers don't go too far to ruin your website. They search for simple passwords and loopholes in the software. That is why you must make sure that all the themes and plugins are updated on a regular basis. Meanwhile, keep the passwords complicated and change them every couple of months.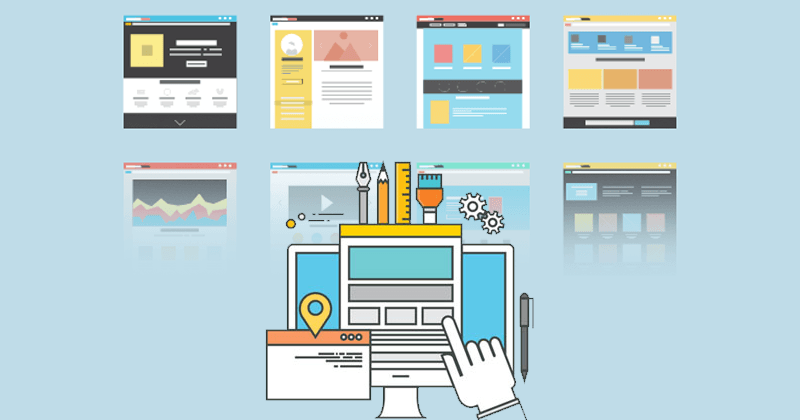 Create The Most Important Pages
Once the website is built and secured, you need to pay special attention to the content. Here are a few tips for the beginners.
Home Page needs to be the most attractive and SEO-friendly. You can choose between static or dynamic page. A dynamic page is usually a good choice for blogs and e-commerce websites. Meanwhile, static pages are easier to make SEO-friendly.
About Page is an essential part of any website. You should fill it out right after the home page and make it as engaging as possible to boost the website conversion rate.
Contact Page should be as detailed as possible. Use special plugins to create contact forms and location indicators.
Several pages with policies (refund, terms and conditions, privacy) are required for the e-commerce websites.
Useful and engaging content is the key to the success of your website. Even if you have something as straightforward as an e-store, you still have to work on keeping the information interesting by adding a blog or a news section. While building a website on your own is fairly simple, creating the right content is a more difficult task that might require you to hire professional assistance.
The best way to create an WordPress website is to start doing it immediately. If you have a computer, Internet connection, and a few bucks for domain and hosting, you've got what it takes to create a great website for your needs. Go for it!
Buy Responsive WHMCS Themes For Your Hosting Business.
[featured_snippet image="https://www.themelooks.com/wp-content/uploads/2017/05/wp-article-1.png" image_alt="How to Create an WordPress Website"]How to Create an Efficient WordPress Website in Just 6 Steps[/featured_snippet]